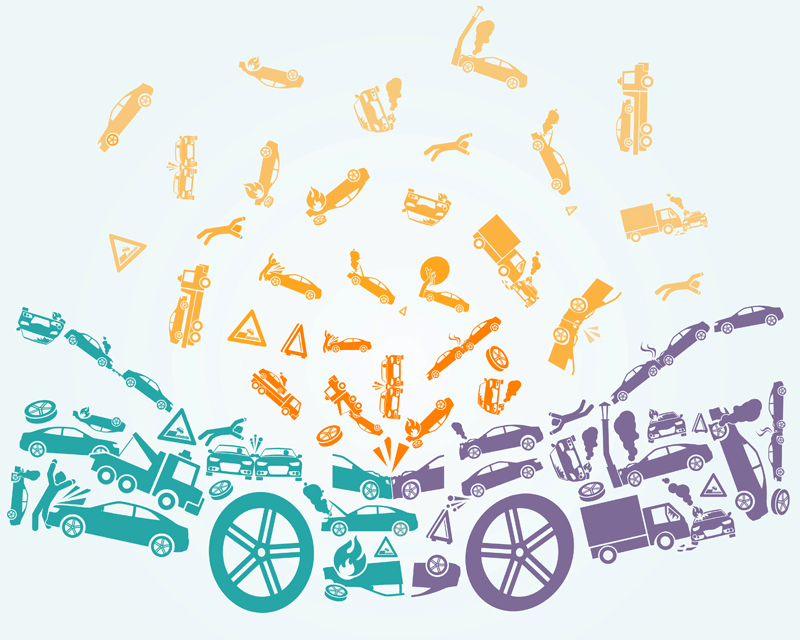 If you are visiting Florida for the first time or you have plans to move to the state, you may have many questions about automotive insurance for your car and the requirements for registering the vehicle. This article aims to highlight insurance coverage requirements and provisions of an auto insurance policy.
As a new Florida resident, you will be required by the law to obtain a valid driving license within 30 days and 10 days to register your vehicle and to purchase an auto insurance cover.
Minimum Car Insurance in Florida
One of the requirements for drivers when registering their cars is to have a valid insurance policy. Florida's insurance laws are a little different as compared to other states. As a car owner, you will be required to buy an insurance policy with a minimum of $10,000 personal injury protection and $10,000 for property damage liability.
Personal Injury Protection
It is mandatory coverage for all drivers in Florida. The policy compensates individuals for injuries sustained in an accident irrespective of who caused the accident. The state's personal injury protection has special provisions. If a person is involved in an accident, they are compensated for medical expenses incurred, the loss of income, and death benefits. Some of the medical costs covered by personal injury protection include surgical services, medication, rehabilitation, emergency services, and diagnostic services.
One of the medical procedures that are exempted by the coverage in Florida is acupuncture. The policy covers 80% of the expenses incurred after an accident. For example, if a person incurs $1000 for medical expenses, the policy will pay $800. Another unique provision of the personal injury protection cover in Florida is that if the injury is not considered an emergency, policyholders can only receive $2,500 as compensation.
If a person is disabled as a result of an accident, the coverage pays 60% of their lost income up to a maximum of $10,000. The compensation caters to the services that an individual would offer if they were still healthy. The services include cleaning a house, laundry, and taking care of pets. If a policyholder loses their lives during an accident, they are entitled to receive $5,000 for compensation to cater to funeral and burial expenses incurred.
Property Damage Liability Insurance in Florida
All car owners in Florida are required by law to have an auto insurance policy with a minimum coverage of $10,000 for property damage liability. The coverage offers protection for any damages that a family member or any other person covered by the policy may cause to another person's property when driving.
For example, if a person covered by the policy damages another person's vehicle, the insurance cover will pay for the cost of repairing the car. However, the policyholder does not get compensation for damages to their own vehicle.
Bodily Injury Liability in Florida
The coverage is not mandatory when a car owner is registering their car. However, the state has a law called Florida Financial Responsibility, which requires any person at fault in an accident that results in bodily injuries and property damage to other road users to have full liability insurance coverage. The minimum limit for bodily injury liability required by the state is $10,000 per person and $20,000 per accident.
Policyholders may be required to pay for damages above their policy limits after an accident. If that happens, they may lose their assets if the affected parties decide to file a lawsuit. It is recommendable for car owners to purchase coverage with a limit of $100,000 per person and $300,000 per accident for bodily injuries and a minimum of $50,000 for a property damage liability.
Florida's Uninsured Motorist Coverage
According to statistics, a significant number of car owners in Florida lack adequate insurance. The Uninsured Motorist Coverage offers protection if a policyholder is involved in an accident caused by another driver who does not have insurance or their coverage is insufficient.
It also provides compensation for medical expenses incurred by a policyholder, lost income, and pain and suffering if their personal injury protection coverage is inadequate. Florida residents are only allowed by law to purchase the policy if they have bodily injury coverage.
In conclusion, you need to buy an auto insurance policy when you move to Florida as it will give you peace of mind when driving around while in the state.