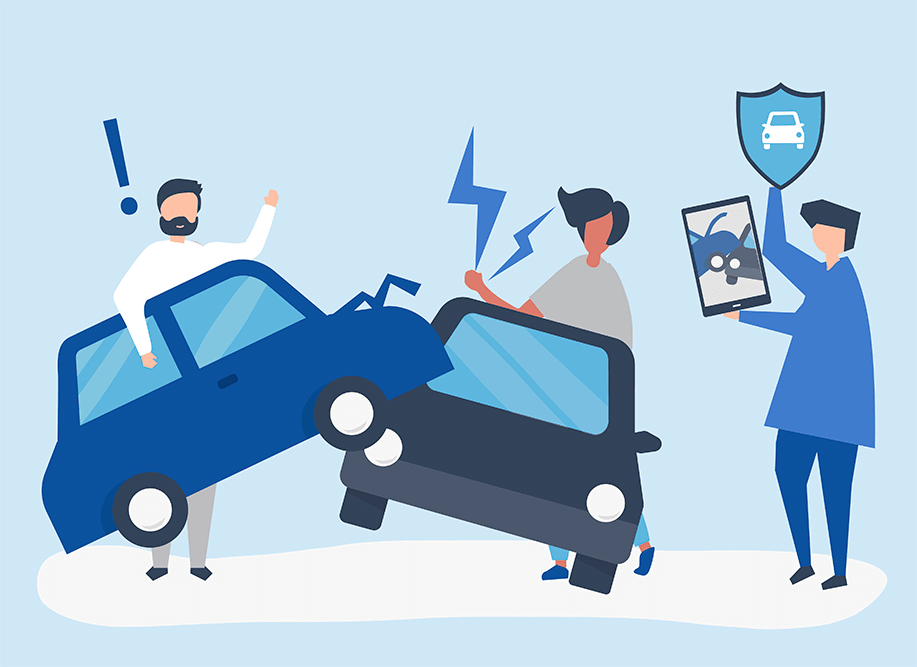 Uninsured motorist coverage is designed to protect you when you are hit by an uninsured motorist. It is a vital coverage bearing in mind that 1 in about 8 drivers aren't insured. In Florida alone, more than 23 percent of drivers are uninsured. It is the fifth state with the highest number of uninsured motorists. While UM coverage is optional in Florida, it is very important.
Uninsured motorist coverage protects you, your loved ones and occupants of your vehicle from injuries caused by an uninsured motorist or an underinsured motorist. The coverage can also be used if you did not cause an accident. The coverage will only pay for any damages to your car if the car that caused the accident doesn't have insurance. In some cases, you may be required to cater to your vehicle's damages.
Uninsured motorist coverage in Florida is vital because it covers;
Medical bills including long term nursing expenses
Lost wages, disability and loss of life enjoyment/fulfillment
Medical devices, wheelchairs and replacement services including cleaning and yard service
It covers pain and suffering, as well as the cost of retrofitting your house to match your disability state after an auto accident and
Death
Therefore, with a large number of uninsured motorists in Florida, having UM coverage is very important. You may not be in a position to pay for your medical bills and you never know when you will be in an accident. The coverage protects you, your family and passengers from accidents caused by uninsured motorists.
About Uninsured Motorist Cover Limits in Florida
In Florida, you cannot have a UM coverage limit that exceeds bodily injury liability that you settle for. This is because while you can choose to avoid UM coverage, you need to choose a limit of insurance. Therefore, you need to explore some of the limits available from auto insurance service providers. This includes
Unstacked coverage covers your vehicle separately. Non-stacked UM limits that range from $10,000 to $500,000. Non-stacked coverage in Florida is
Cheaper
Covers you whenever you occupy a car listed on the auto insurance policy
The limit indicated in your coverage declaration is the maximum collectable
Stacked uninsured motorist coverage generally increase your coverage limit based on the number of cars in your policy. Stacked UM limits range from $10,000 to $500,000. Stacked UM in Florida
Offers highly limits than non-stacked policy
It is comprehensive
Covers you even if the car you were occupying at the time of the accident is not listed in your policy (for example a relatives car, company car, classic cars that are insured on other policies or a when you are driving a roommates car.
It covers you when you are on a motorcycle
The limits on stacked UM is multiple depending on how many cars are listed in your policy
It is expensive compared to the unstacked policy
For that reason, it is wise that you make wise and informed when choosing UM coverage limits. If your uninsured limit is $25, 000/$50,000, it means any person involved in the accident gets a maximum of $25,000. If it's listed $50,000, it means this is the available coverage for the persons hurt in the accident.
However, there are other higher limits that you can access from an umbrella policy. Therefore, you can purchase additional coverage if the need arises. Even so, you need to evaluate your options and talk to your agent before settling for higher limits.
Benefits of Having A UM Coverage in Florida
It is your primary protection in an accident as it covers the damages incurred.
It offers worst-case protection bearing in mind that there is a high number of uninsured motorist accidents or crash rates in the state. The cover shields you from the possible risk that a fellow driver may not have insurance.
It gives you peace of mind knowing that driving in a state with a high number of uninsured motorists can be a constant worry. A UM coverage gets you covered regardless of the type of insurance the other motorists have.
In case of an accident and a legal case, your lawyer can help you better if you have uninsured motorist coverage.
Thus, with a high number of accidents, uninsured and underinsured motorists in Florida, having uninsured motorist coverage is vital.