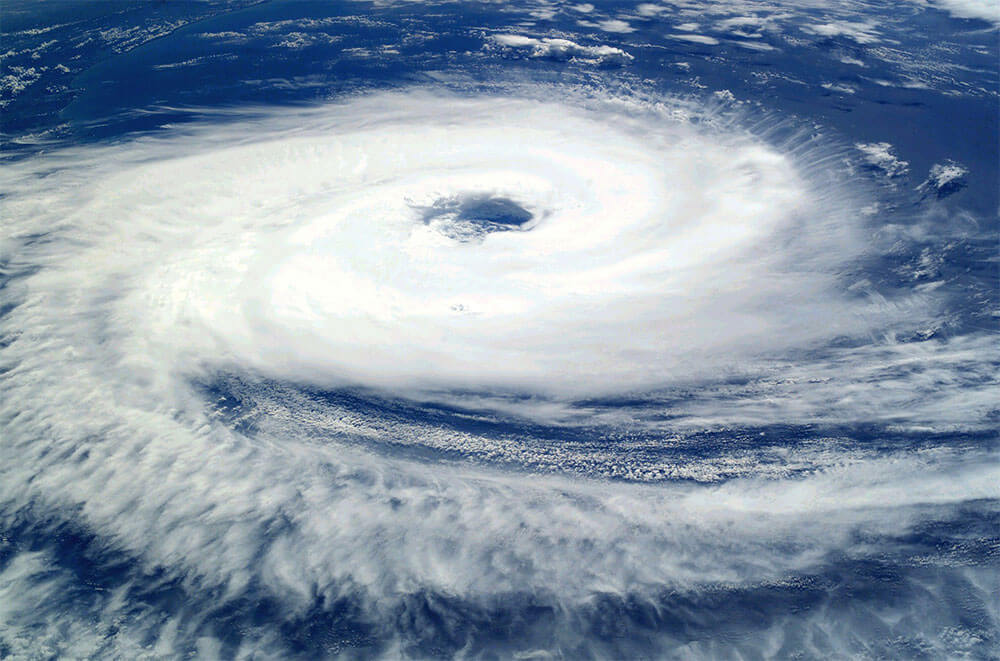 Hurricanes in Florida rank among the most devastating natural disasters today. While most people prioritize disaster plans, kits, and evacuation points, it is just as crucial to double, even triple check if your homeowners insurance gives you sufficient coverage to repair, or rebuild your home in case of any hurricane damage.
Now, in the event of property damage caused by a hurricane, you as the policy taker need to have a clear understanding of what your options are, just to be sure you don't get short-changed and lose your house. So, what exactly do you need to know? And what is the best way to ensure you are completely covered by the policy you've taken out?
Here are a few key details you need to be familiar with during the hurricane season.
Hurricane Deductibles
Before your insurance company issues any payment as compensation for hurricane damage, you will be required to pay some stipulated dollar amount or a percentage of the total value of your policy. Typically, Florida law is pretty specific on this point, and the same rules apply for insurance providers across the board.
According to the Merlin Law Group, Florida Hurricane Deductible figures apply for private insurance firms as well as state-run entities. All insurance firms with hurricane coverage are expected to offer deductibles in the range of $500, 2%, 5% and 10% calculated against the total value of your home.
There are, however, some instances where the percentage deductible may go beyond the 10% mark, but this is usually for homes that are insured for less than a stipulated amount, at which point the extra % value has to be indicated in the policy agreement, and a letter issued to the insurer.
Now depending on what works for you, there is also an option to get talk to your insurance company and get an exact dollar amount on your policy instead of going for percentages. For instance, your policy may have a $2,000 deductible, which would perhaps be palatable to you.
Another key detail, you need to be familiar with what is referred to as a Single Season Hurricane Deductible. What this means, essentially, is that you will only be required to pay a deductible once in a Calendar year. What this does is to shelter you from concurrently paying deductibles in case your home is damaged by more than one hurricane within the same hurricane season.
Once you fully settle the first deductible, then it will apply to other claims that occur within the same year.
Coverage Exclusions
You also need to be aware that it is within your right to exclude certain clauses from your policy if they put an extra strain on the amount you have to pay for your deductibles. You can simply put a written statement on your policy indicating the specific exclusion you want to make, windstorms, etc. and request written permission from your insurance company highlighting this exclusion. That way you won't have any surprises.
Coverage Specifics
Be very particular about the fine print. Most policyholders tend to sign on to policies that are non-specific and have tons of loopholes. It is important to read through your policy and understand the exact compensation you are entitled to. You may not be covered for flood damage, and the specifics on property inside your house may be non-specific. Hurricane coverage in Florida only covers damage mostly by windstorms, so you will have to be especially keen on the details to ensure you have enough coverage.
Bottom Line
It is important to note that your Hurricane coverage, in most cases, will have a separate deductible from your homeowner's insurance policy. Knowing how it affects your claim in case you have to make one, knowing how much you need to pay to ensure you have enough coverage, and knowing when it comes into effect are all key pieces of information that you should have on your fingertips.
Finally, read up a bit on Florida law regarding Hurricane deductible applications, check when they apply, how and the rules that govern them. You can also need to find out how many times they apply in a year, and, most importantly, what kind of direct impact these deductibles have on your policy.